The Arcane Lamp projects spawn-inhibiting levels of light out to 10 blocks away from where it is placed. It will also send out small light sources to blocks with "unsafe" light levels up to 20 blocks away.
The arcane lamp is a crafting ingredient in the making of Lamps of Growth and Lamps of Fertility.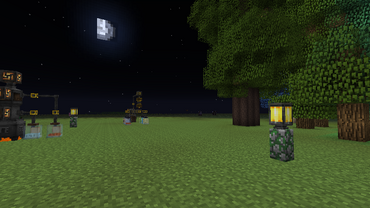 Ad blocker interference detected!
Wikia is a free-to-use site that makes money from advertising. We have a modified experience for viewers using ad blockers

Wikia is not accessible if you've made further modifications. Remove the custom ad blocker rule(s) and the page will load as expected.